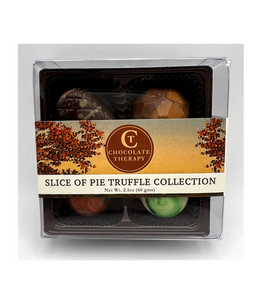 Fall back into Autumn with these four delicious truffles!
Maple Pecan

Apple Pie

Sweet Potato Pie
Key Lime Pie

*Substitutions may occur based on availability. 
 SHIPPING NOTE:
All orders are processed with in 3-7 business days *please plan ahead for extra shipping time due to COVID-19 Delays
If shipping to warmer climate OR summer season (May 1 - October 1)  shipping price will be increased
We ship out Monday - Thursday to the U.S.