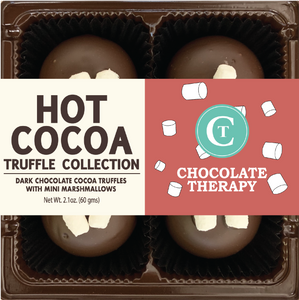 A four piece box featuring our classic Hot Cocoa truffle. Rich dark chocolate ganache truffles topped with mini marshmallows.
SHIPPING NOTE:
All orders are processed with in 3-7 business days *please plan ahead for extra shipping time due to COVID-19 delays
If shipping to a warmer climate OR summer season (May 1 - October 1) shipping prices will be increased
We ship out Monday - Thursday to the U.S.